The Colombian singer, Shakira, made a notable appearance at a fashion show, attracting attention with her unique coat. She attended the Viktor & Rolf anniversary show during Fashion Week in France.
Shakira, who is 46 years old, showcased a monochrome look with vibrant details. She styled her hair in a sleek, straight part and wore sunglasses with mocha lipstick.
The Grammy-winning artist donned a white coat adorned with gold accents and crystals from the brand's 2008 collection. The standout feature of the outfit was a large three-dimensional "NO" inscription on the chest.
Completing her ensemble, Shakira wore golden high-heeled sandals and carried a handbag. At the show, she playfully shook her head and said "no" to photographers trying to capture her image.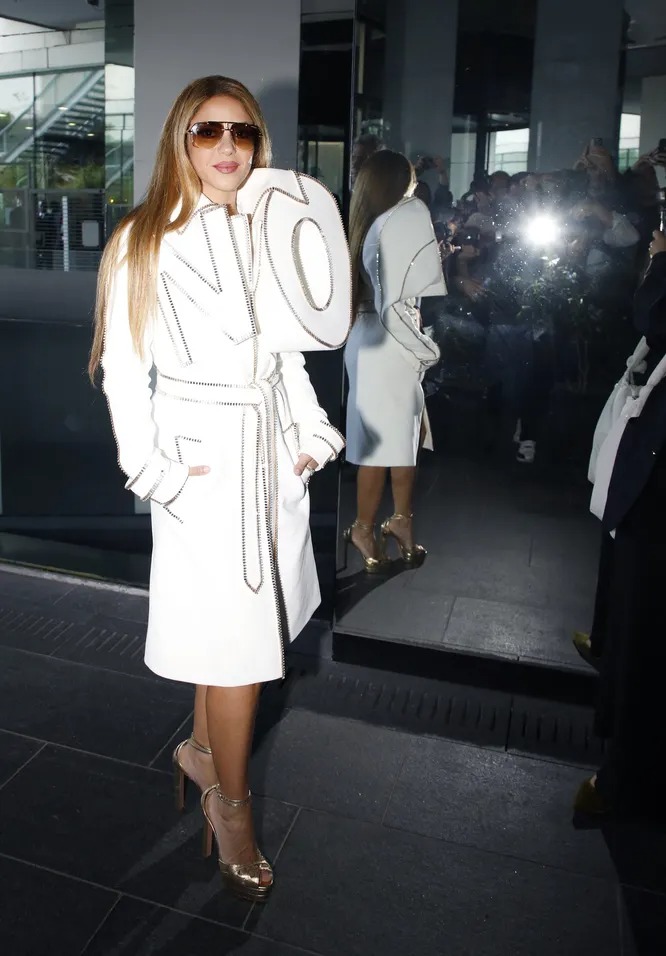 Fans have speculated about the meaning behind her outfit. Some believe it may relate to her song "No" released in 2005. Others thought it could be a response to rumors about her relationship with Gerard Pique or Lewis Hamilton.
However, the Dutch designers behind the outfit previously explained that it was a statement against the fast-paced nature of the fashion industry.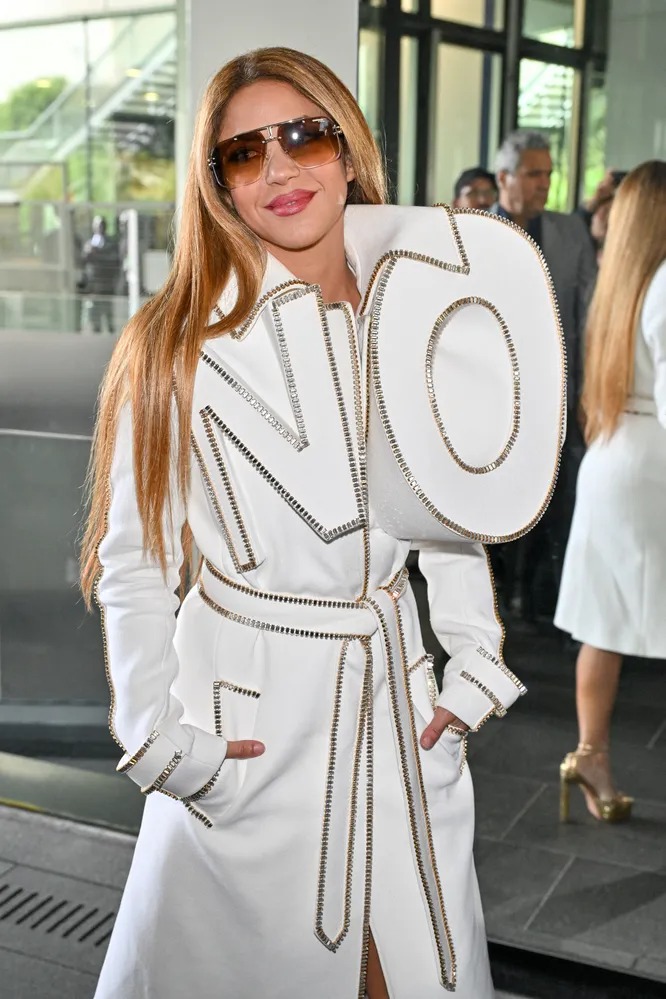 Recently, there have been rumors about Shakira's new relationship with Lewis Hamilton, as they have been seen spending time together. However, Shakira's former partner, Gerard Pique, is reportedly happy with his current girlfriend, Clara Chia Marti, and plans to propose to her.
After her split from Pique, Shakira moved to Miami with her children. She prioritizes their well-being and aims to shield them from media scandals.