Britney Spears recently had a meeting with her mother, Lynn Spears, after not talking for three years. They had a conversation at Britney's home in Los Angeles. Lynn flew in from Louisiana to try and fix their family issues.
The problems started because Britney was under a legal guardianship for 13 years, controlled by her father, Jamie Spears. The guardianship ended in November 2021, and Britney and her mother had no contact since then.
After Lynn was seen outside Britney's home, Britney spoke about the meeting and said nice things about her mother.
She said they started reconnecting and that she forgave Lynn. Britney felt lucky that they could talk about things that bothered her for a long time. She loves her mother a lot.
Britney didn't know when Lynn would come, but she was told about the visit. Britney's husband, Sam Asgari, was also there during the conversation.
People close to the family said that things are getting better between Britney and her mother, and they exchanged text messages before Lynn's visit.
This meeting happened a few months after Lynn apologized to Britney for everything.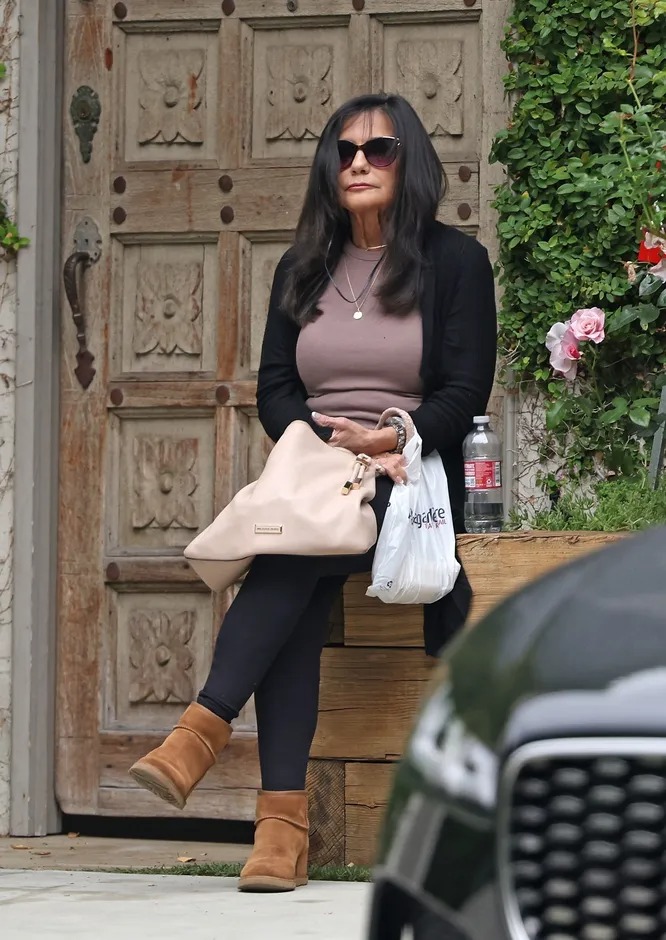 Lynn said she loves Britney and didn't want her to be in pain for so long. She asked Britney to unblock her on social media, but Britney was upset with her mother at that time.
In 2021, when Lynn tried to see Britney, she refused to meet her. Britney was angry with her mother and didn't let her come inside her house.
Now, it seems like things are improving between Britney and Lynn. They are trying to fix their relationship and make things right. Fans are happy about this and hope that Britney and her family can heal and be happy together.