Iris Lowe made a striking appearance at the premiere of "Monster" by director Hirokazu Kore-eda during the Cannes Film Festival. The 22-year-old donned a bold ensemble from Saint Laurent that caught everyone's attention.
Her outfit featured a transparent skirt, revealing her sculpted figure, while the lace-adorned top left no room for undergarments, adding to her fiery image. Completing the look were leather gloves and matching stiletto pumps.
Iris's makeup featured bold red lips, and her hairstylists created a wet hair effect with a carefree hairstyle.
The internet quickly sparked discussions about Iris's new look. Comments ranged from admiration for her confidence and sensuality to concerns about her thinness.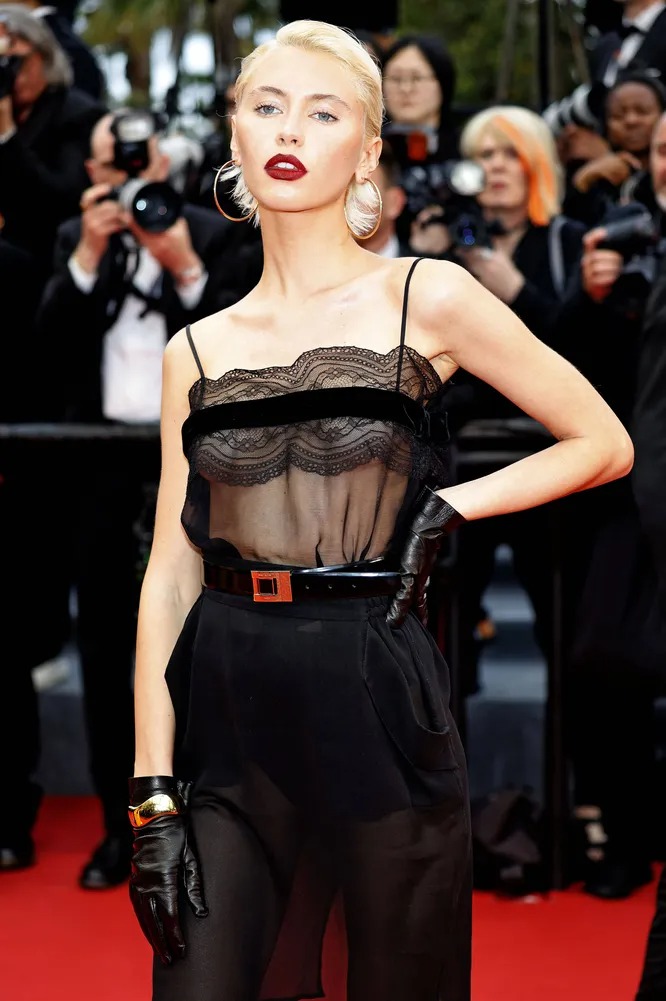 Meanwhile, netizens praised her figure, with some noting that only someone with her physique could pull off such a daring style.
In other news, Jude Law welcomed a new addition to his family in February, becoming a father for the seventh time at the age of 50.